"Mi Primera Rumba" 「私の最初のルンバ」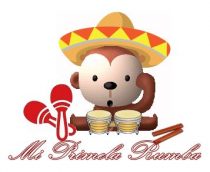 When I was in the lower grades of elementary school (3rd to 4th grade), a fun and interesting tune was flowing out from the electric speaker in a neighborhood electronics shop.
I think about it now, it's the "Rumba Tamba" played by the Lecuona Cuban Boys, but I don't know at that time.
I was fascinated by the rhythm of Rumba kept by "claves", which seemed to make the ticking sound of ticks bright and light sound, and whenever I heard this tune , I ran to the front of the shop and listened to it. While recalling those days, I made my own rumba tune.
"Mi Primera Rumba" composed and arranged by SunnyG
小学校低学年の頃(3年生~4年生)、ご近所の電気店の拡声器から楽し気な曲が流れ出ていました。今思えば、それはレクォーナキューバンボーイズの「ルンバ・タンバ」なんですが、当時は知る由もありません。拍子木のカチカチ音を明るく軽やかにしたような「クラベス」が刻むルンバのリズムに魅せられて、この曲が流れると店の前まで走っていっては聴き入ったものでした。
当時を思い出しながら、自分なりのルンバの曲を作ってみました。
「私の最初のルンバ」
作・編曲: SunnyG(サニー爺)